October 22-24, 2020 | ELOHEE RETREAT CENTER
From Lineage to Legacy
A Retreat for Women of Color Leaders
IN A WORLD FUELED BY CAPITALISM, WHERE OUR PRODUCTIVITY IS OFTEN EQUATED WITH OUR WORTH, THE ACT OF SLOWING DOWN, OF PAUSING, OF TENDING TO OUR HEALING AS PART OF OUR PROFESSIONAL WORK IS A RADICAL ACT.
This is especially true for
Black, Indigenous, Latinx
and other women of color and non-binary people of color who are overworked and underpaid on a regular basis. The research is finally available to prove what we already knew in our bones for a long time -- that the ubiquitous and intersecting systems of oppression are deeply depleting to our leadership and overall well-being.
In order to thrive, we require and deserve deep nourishment and beloved community to witness and celebrate our acts of courage and resilience, sacred space and ritual to remind us of our magic and unique talents, and a place where we can just BE… with the fullness of our humanity, our triumphs, as well as our challenges.
We are curating this retreat and community of practice especially for YOU.
In the fall of 2020, 40 BIPOC (Black, Indigenous, People Of Color) women and non-binary individuals will gather in the gorgeous foothills of Blue Ridge Mountains for a weekend retreat that will begin an intentional 40 day practice dedicated to the courageous and joyful work of healing in service of our leadership and the impact we want to make in the world.
What if tending to our body, to our wounds, to our soul were an opportunity for us to heal a dynamic that was not available to our ancestors?
What if committing to our healing was not solely for us, but rather disrupted a lineage that disconnects us from our wholeness?
And what if disrupting this lineage transformed the legacy for future generations?
When we begin to see our healing as moving from lineage to legacy, then healing becomes a divine responsibility.
Lineage to Legacy is a transformational retreat curated to help you:
 Identify internal blocks and patterns that limit your leadership;
Craft a vision that centers your healing as a critical aspect of your professional development;
Build a network of support with other powerful change-agents and visionaries;
Design and implement an intentional and holistic 40-day practice to support you in cutivating new habits.
We have intentionally designed this retreat to guide you in creating a sustainable roadmap for your future. In order to be a change agent you have to reclaim your power, your gifts and step into your leadership!
Your transformation is as unique as you are:
TWO 30 minute coaching calls
One pre-retreat and one post-retreat to support your personalized journey
15+ hours of facilitated program time
An embodied and nourishing 40-day practice that will integrate and sustain the commitments you made during this retreat
Two zoom calls
to stay connected to this community and to share reflections and questions that arise as we commit to practice together
WHY Lineage to Legacy?
Your transformation is as unique as you are. We take a whole-body approach to transformation providing you with delicious, organic plant-based meals, meditation sessions, yoga classes and somatic practice rituals designed to help you lean into practices that sustain your life energy and mental clarity. Spa services can also be added for an additional fee.
Together we carry over 60 years of experience in creating the conditions that support building community that is authentic, brave, and rooted in celebration and support of one another. This program will be limited to 40 individuals who are ready to build a Beloved Community of sisters engaged in 40 days of practice together based on the African proverb: If you want to go fast, go alone. If you want to go far, go together. The connections we create during the weekend retreat will be carried forward through 2 zoom calls throughout the 40 day practice period in addition to a private online networking group.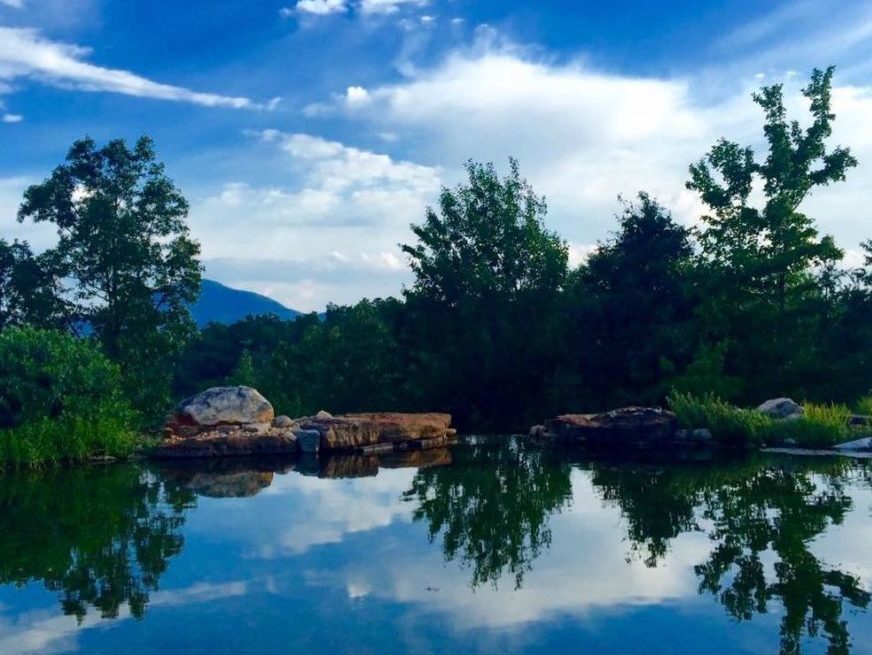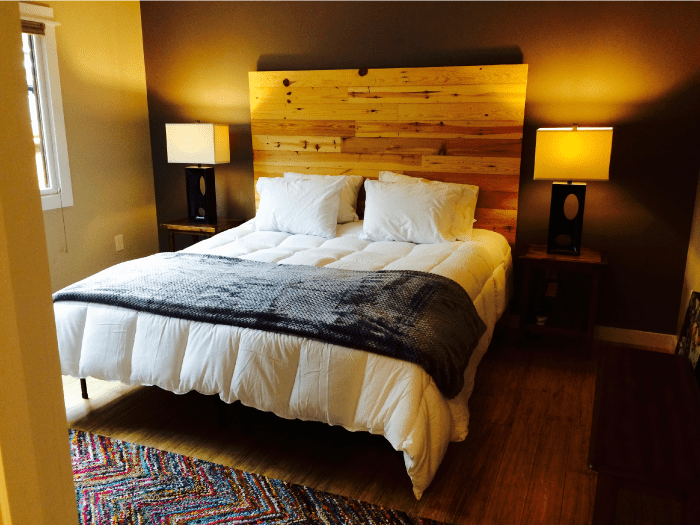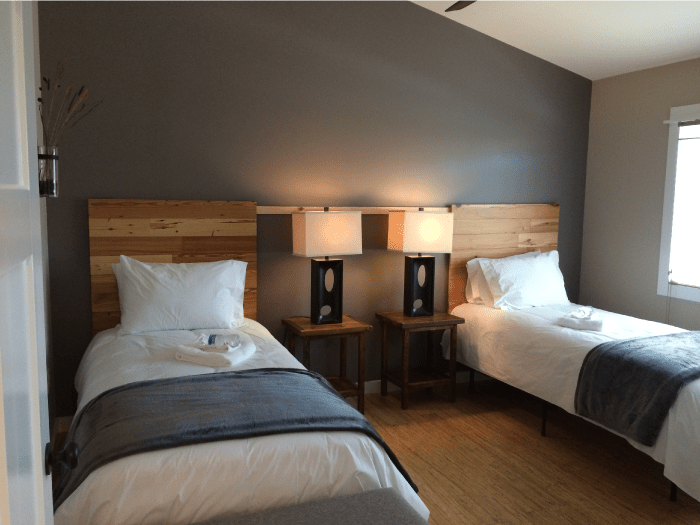 Elohee ( EL-oh-HEE ) is a Cherokee word meaning "earth place." The 220 acres of undeveloped land where Elohee rests is called Landsong. The family-owned healing grounds set aside 30 acres for the creation of Elohee designated to facilitate change, rehabilitate psychology and spirit. It is located in the North Georgia mountains in the foothills of the Blue Ridge near the village of Sautee Nacoochee. There is ample room on the property to carve out space for solitude as well as to connect and build with the sisters who are going on this journey with you.

We will be staying the Bald Mountain cottages. Learn more
There is a reason why our clients call our work "LIFE CHANGING"!

Sustainable shifts and changes take more than a weekend. We commit to your holistic transformation before, during, and after the retreat so that you can fully embody your changes at your own pace.
Why 40 days? In Mexican and many Latin American cultures, the time after a woman has given birth is called a "cuarentena" (a period of 40-days). During this time, a mother and her child do not leave the home and are deeply nourished by her community of elders, sisters, and family members. She is supported with food, herbs, traditional remedies, massages, and anointed with oil and prayers. In essence, this woman, in all her power and vulnerability is supported so that she is able to feed and nourish new life. In the same spirit, you will be planting new seeds of consciousness, awareness, and healilng into your body. We are invoking a 40-day circle of sisterhood support to nourish YOU as you give birth to the new life and consciousness within yourself.
Double Occupancy/2 Twin Beds/Private Bath/per person – $888.50
Double Occupancy/1 King Bed/Private Bath/per person – $888.50
Small Private Room/Shared Bath – $888.50
Single Occupancy/1 King Bed/Private Bath – $1107
Single Occupancy/2 Twin Beds/Private Bath – $1107
Price is all inclusive plus tax for the weekend retreat (course, room and meals), in addition to the pre- and post-retreat coaching calls, 40-day guided post-retreat practice, and two group zoom calls.
DATE & TIME DETAILS: Check-in begins on
Friday, October 9, 2020 at 3pm
with our first activity starting promptly at
6pm.
Retreat ends
Sunday, October 11th at 1pm.
Please plan to stay the entire time.
The location: ELOHEE RETREAT CENTER

Elohee ( EL-oh-HEE ) is a Cherokee word meaning "earth place."

Elohee is located in the North Georgia mountains in the foothills of the Blue Ridge near the village of Sautee Nacoochee.

The Elohee Center at Landsong is being created to provide a retreat space in Nature to allow for self-exploration, individual growth, and mind/body healing. It is a place where Earth and Air, Fire and Water nurture wisdom both ancient and new.
YOUR RETREAT FACILITATORS
This was beautiful, beautiful. Hands down one of best retreats I've ever been on. We didn't leave with just a vision, we left with a road map. I also really enjoyed hearing from teammates about what drives them.
Marla's emphasis on being specific and detailed about my goals and the steps involved in the work has given me the vision and energy to venture out of my comfort zone to achieve what I truly desire.
Observing Marla's ease with students as she guided them through Mindfulness Meditation was like watching an artist and healer all in one. She embodies the very practices she shares, inspiring self-compassion and an awareness of the interrelatedness of us all. I hope she will return soon.
Counseling staff, in particular, were impacted in such a positive way. It was such a treat to be on the receiving end of nurturing self-care.
Sha´s meditation group classes have been absolutely transformative and powerful. She truly knows how to guide a meditation in a way that is profound for each person in the group. She creates a welcoming environment and identifies the needs and processes of each person. The meditation space on Tuesdays is a space I honor. It is a moment in the day to recharge and connect to my heart and my source of energy.
There is so much to love about Meditations with Sha!  Sha' is a master of gentle support. I always feel that I can completely trust my practice to her guidance.  Additionally, the creative perspectives that she incorporates into the practice help me to step outside of my everyday awareness to see things differently. I highly recommend Meditations with Sha!
Meditation with Sha is a free-spirited journey of the heart-mind. Her gentle yet powerful word flow is drawn from the ocean floor and the outermost reaches of the heavens. The cadence holds and returns you to the moment over and over again.
Sha' has helped me a lot in my meditation journey this past year, her meditation style brings me a lot of inner peace and makes my day bright. She is very patient, her voice is perfect to guide you on the trip, she is an excellent guide.
Sha' is a strength of love and positivity. Her effortless ability to hold space, share and add value to wherever she goes is beautiful. One thing I highly admire about her is her openness to learn and the ability to continually grow. She has a wealth of knowledge that she shares with anyone who is eager to learn and is continually advancing her studies.
When I think of what is most important to me in a facilitator or coach, what I think of is wisdom, compassion and courage — and who I think of is Kavitha Rao. Over the last 15 years, Kavitha has been such a visionary, loving and capable guide for both my organization and myself personally. She helped to shepherd our thriving retreat center into being. She has offered to us unparalleled relational support, modeling both how to hold each other deeply in the good times and how to stay accountable and kind to each other when things get tough. Kavitha is the embodiment of joyous strength. I cannot recommend her more highly.
Kavitha you are such an amazing teacher- I've been a student in your classes for years, and want to thank you for the way you are able to hold each student, even in a full class, with care and presence. Your grounded guidance and touch have made me feel safe to show up exactly as I am.
Kavitha took the time to really learn about us — individually, as a company, and as a community. The time and care she took with us both in preparation and during our company retreat helped create a calm and grounded environment that was the fertilizer we needed to grow through our company's first transitional tension point. We would absolutely hire her again.
Kavitha's coaching support offered me the reflective space I needed to flush out ideas, be accountable to myself and feel lovingly held and witnessed. Her kind, honest, and skilled facilitation invited me to show up with more honesty, more vulnerability, and more courage to the work of manifesting. Kavitha's strong and deeply rooted presence is a gift I've been honored to receive.