We invite you to take up space.
To breathe.
To connect with your ancestors.
Together Create a community of support.
Reclaiming Our Medicine
Virtual Retreat | September 18-26, 2020
Activating the Curandera Within: A transformational and healing experience for Latinx + Indigenous women and non-binary folx.
It comes as no surprise that the current social and political landscape has many of us operating in fight or flight mode as a mechanism for survival.
We carry the burden of fear for ourselves, our families, and our communities, resulting in compromised mental, physical, spiritual, and emotional health. In addition, many wellness spaces unintentionally create harm for Indigenous and Latinx communities, where our traditional medicine is often co-opted and commodified without the rich grounding that comes from honoring culture, ancestors, and traditions.

It is time for us to Reclaim the Curandera Within and activate the medicine from our ancestors in order for us to LEAD more authentically, holistically, and with an intersectional focus on the work that lies ahead
This virtual experience is for YOU.
We need YOU, Indigenous and Latinx Folx, to be on the forefront of change and that requires us to LEAD from an intentional and deeply resourced place.
Racial healing requires that we look within, face our pain, acknowledge where we have been hurt and where we have been the perpetrator in order for us to transform our individual legacy and the legacy of this country.
Healing sessions will include:
Friday, 9/18 - 4pm-6pm PT / 7pm-9pm ET - LIVE ONLY
Reclaiming Our Medicine Opening Circle: Creating Sacred Space and Altar Building
Saturday, 9/19 - 9am-11:30am PT / 12pm-1:30pm ET - LIVE ONLY
LIVE Mini-Retreat: Activating the Curandera Within by Integrating Mind, Body, + Spirit
Tuesday, 9/22 - 11am PT / 2pm ET - LIVE and RECORDED
Kitchen Alchemy: Activating Ancestral Taste Memory with the Kitchen Curandera, Felicia Cocotzin Ruiz
Thursday, 9/24 - 5pm PT / 8pm ET - LIVE and RECORDED
Holding up the Mirror: You are Sacred, You are a Miracle, A Guided Meditation with Stefanie Tovar
Saturday, 9/26 - 9am-11am PT / 12pm-2pm ET - LIVE ONLY
Reclaiming Your Soul: Indigenous Healing Circle and Limpia with Marla Teyolia
*Recorded sessions will be available for 48 hours after time of live stream.
Your Retreat Facilitators and Holders of Sacred Space
---
Marla Teyolia
Marla Teyolia is a mother, partner, executive coach, facilitator, and personal guide who has been holding sacred space for individuals and groups to access their healing and liberation for over 20+ years. Her family lineage is indigenous to this land by way of the Mexica people.

Marla had the privilege and honor to study with Elena Avila (RIP), Master Curandera and author of Women Who Glows in the Dark, as her apprentice for four years. This indigenous, holistic healing system has deeply informed how she approaches transformational leadership development and sustainable growth… one that is connected to nature, community, lineage, and personal agency. She is deeply influenced by her 20+ years as a student of yoga, meditation, and mindfulness practices and brings all of these modalities to her work.

Marla holds a Master of Science in Social Work from Columbia University and a Bachelor of Arts Degree in Psychology from the University of California at Berkeley where she graduated magna cum laude. She is a Certified Empowerment Workshop Facilitator and registered yoga teacher.

Over the years, Marla has partnered with and led trainings, retreats, and coaching programs with dozens of institutions, organizations, and individuals from Facebook, Google, McDermott Will & Emory, Columbia University, Bard College, Mount Holyoke College, Southern Methodist University, MTV, NYC Department of Education, C. Moore Media International Public Relations, and the Youth Development Institute, among many others.

Marla offers deep gratitude for all her sisters, teachers, colleagues, and beloved clients that have shown her the power of healing and personal growth as a catalyst for life-altering change. She is deeply indebted to the healing wisdom of her ancestors and to her mother, life partner, and children for deeply resourcing her with love and support as centers the healing and wellness of women of color in her life's purpose.
STEFANIE TOVAR
Stefanie has been teaching Yoga in studio settings in 2008. Beginning 2009 Stef witnessed the disparity in Yoga spaces...who has access? Who feels welcome? Stef taught Yoga in some nontraditional spaces in addition to the customary work of wellness and kept her eyes open for what was possible.

Stef got fired up with US turn of events in November 2017 and began waking up more to her role in the narrative of wellness and the Dominating Culture of our world in general. Stef began learning with Off the Mat into the World as she craved a safe space to let her heart heal and be heard. Soon after and by no accident, Stefanie attended one of Marla's Self Care Workshops for Women of Color. Stef didn't realize how much she need communion in a way that let her fully take off her mask. It was deeply healing and also incredibly illuminating Stef's awareness to her pain in passing.

Stef continued her work in studio spaces and in 2018 received a grant to begin to support her Heart's work, Hanuman Homies. Hanuman Homies is a 501c3 nonprofit offering Yoga and Wellness practices to underserved Youth in DFW in addition to providing donation and free Yoga to the public so that everyone can take their Yoga off the mat and into the community! Stefanie looks forward to Hanuman Homies serving as a resource to help bridge gaps in accessibility and understanding; while learning about how to be a part of necessary conscious change necessary for Collective Healing.

2020 has so much on the horizon and Stef looks so forward to meeting YOU! Stefanie wholeheartedly believes that all of these challenges we are facing as POC are catalysts for transformation and empowerment as she has felt this truth in her life. We are called to come together to heal and practice using our voices in safe spaces. We are called to reclaim what has been lost along the path of assimilation to fully embody get a glimpse of our Becoming. Stef is in the process of Reclamation and Remembering and she looks forward to being a part of that Collective Process. Stefanie is honored for the opportunity to hold space for your voice and heart while you Reclaim and Remember.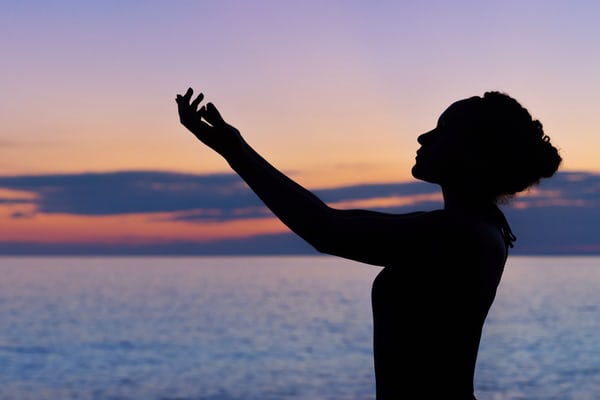 We invite you to take up space.
To breathe.
Connect with Your Ancestors and
Together Create a community of support that extends across landscapes.
PRICING OPTIONS
Community Plan - $74.99
This discounted payment option supports you in doing the work with us in this virtual community.
Sustainer Plan - $124.99
This payment option supports you in doing the work with us in this virtual community as well as compensates our facilitators.
---
Apply for a Scholarship
We want YOU to join us in Reclaiming Our Medicine. And we don't want distance or finances to keep us apart. We have received donations from individuals and foundations to support us in supporting you! Apply now to join us in our Healing Work.
DONATION and Indigenous REPARATIONS SCHOLARSHIP
If you would like to support the healing of Indigenous and Latinx-Identified individuals and are not able to attend the retreat, please consider donating to this fund. 100% of proceeds will be used to provide reduced and/or full scholarships.
If you have any questions about the scholarship, please email marla@cultureshift.agency